From: Timy Sullivan (Timy Sullivan is active in spay/neuter programs and has been the director of several humane society organizations. She has always had a place in her heart for rescued horses, and Happy Trails is grateful that she and her husband, Ed, have adopted some of our harder-to-place horses over the years.)
Happy Trails to me will always mean Token and Polly, Xenia and April – four horses way, way down on their luck who were literally saved by the Happy Trails volunteers and fosters and then came to live with us. All enriched our lives beyond measure. April is with us now – the most abused of the bunch and the most loving – an amazing tribute to the early care she received after her rescue. She makes us laugh every day. We love her more than we ever thought possible. What a loss it would have been had Happy Trails not stepped in to save her. Timy Sullivan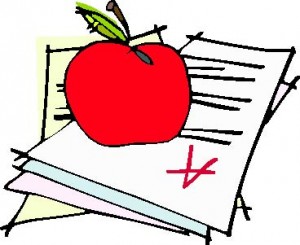 From: Anna Romito (Anna Romito, an Akron police officer, has helped out on the Happy Trails emergency rescue crew as a hauler for rescued horses. She has horses of her own, and is always willing to lend a helping hand. Anna was involved in the mass horse rescue when three organizations came together to save a total of 26 horses from going to slaughter at the Sugarcreek meat auction.)
I would say that one thing Happy Trails has meant for me has been a way to bring various rescue groups together to work on a project like draft horse rescues. Here's a picture from when Happy Trails, Paws with Pride, Friends of Pets and Frog Pond Draft Horse Rescue raised money for buying the horses at Sugar Creek's auction.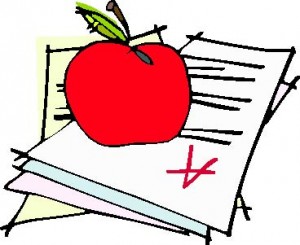 From: Jason Wolboldt , Volunteer
(About the author: Jason is at Happy Trails on an average of about four days a week. He has been volunteering at Happy Trails for about three years, and has been instrumental in many projects including the installation of new fencing, repairs and maintenance on the barns and shelters, he picks up over a ton of grain each week and distributes it throughout the sanctuary, he has taken on the monumental task of organizing the sanctuary and all of our supplies and tools, he has adopted five goats, he cleans the shelters on the weekends, and is truly irreplaceable. We have no idea what we'd do without Jason.)
For me, Happy Trails has helped me act on my deepest passions. What Happy Trails stands for is one of the things that are truly good in this world. Humanity in general has become detached from the other animals we share this earth with, particularly farm animals, who have been embedded into our consciousness to exist only for one purpose; to die and become someone's evening meal. Because we have done this for so long and so many others have accepted this, it has become a reality in so many minds. This has blinded us to the reality of their ability to suffer, to feel fear and stress, and the desire for friendship, comfort, and happiness. As a result, farm animals have become commodities in factory farms and have horribly disrespected and mistreated to the point of extreme cruelty. Happy Trails is a peaceful revolt against that. Rescuing these animals who have been abused, neglected, and forgotten has not only helped the particular animals who have been rescued, but it helps all animals. The simple awareness that there are people that see these animals for who they are and want to help them brings a different way of seeing things to others and so helps kindle the flame of compassion.
Being a part of an organization like this has given me a new life and changed who I am. It's been an absolute joy to work with the inspiring animals and good people every week. Every time I get to go to the sanctuary is like a breath of fresh air. You leave the daily struggles and stress of work and enter into a place that is good and simple. You walk through the sanctuary and see the ducks and geese playing in their pools, the pigs napping outside in the sun, the chickens taking a dust bath, the horses running and playing, and the goats playing king of the mountain on the jungle gym and you see them experiencing this kind of pure joy. One that penetrates deeper than television ever could. Its the joy of being alive and free.
Wanting to grant her terminally-ill father a very special wish,
Holly Butterfield contacted Happy Trails to see if there was a pig who would
be able to do a home. Dale Butterfield had always wanted a pet pig, and his
wish was to see a pig and have it come visit him. Happy Trails doesn't have
a pig in our Farm Animal Visitation Program, but sanctuary director, Annette
Fisher, has a house pig who seemed to fit the bill!
It ends up that not only Truffles the pig went to visit Dale and his
family. Natasha the goat, Gershwin the rooster and Kachina the mini horse
also made the trek to Fairport Harbor and trotted into the Butterfield
household for a very special visit with Dale. A multitude of family members
greeted the Happy Trails volunteers, and Holly was able to happily grant her
father's request. It was a very heartwarming, touching visit, and five days
later, Dale passed away. This is the story.
Our tag line on all of our shirts now have our "motto" of "Spreading
Kindness And Compassion For All Animals"
I will send over a copy of our mission statement in another email, and I
have a lot of updated articles to send also.
I have a few questions also – for our Compassionate Thanksgiving that will
be held in November – we would like to start selling tickets for the dinner,
and I can write up the details of the event, where it will be held, etc.,
and I can even put together a pdf flier to attach to the information. Is
this something you could help us set up at this time also? I can give you
the ticket details if we can go forward with this also….just at thought!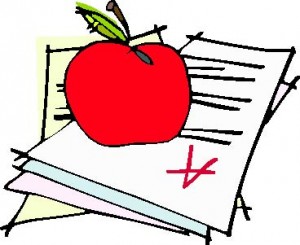 From: JoAnn Marshall (JoAnn Marshall is an adoptive home and has been a supporter of Happy Trails for many years. She collects aluminum cans and used ink cartridges for our recycle programs, and always spreads the word about the work of the sanctuary!)
Happy Trails is a wonderful rescue organization. Annette Fisher started Happy Trails with vertually very little and through out the years has saved and rehabilitated so many animals that would have not survived. I personally have one of them…a dear precious little Shetland Pony named Chocolate. Thanks to Happy Trails, this little pony has given me many years of happiness.