Spreading Kindness And Compassion For All Animals
Happy Trails Farm Animal Sanctuary • 5623 New Milford Rd Ravenna, OH 44266 • 330-296-5914

Please Click Our Holiday Banner Above for Great Opportunities
Please be sure to browse the many programs, incentives and opportunities this holiday season to help the animals here at the sanctuary while accomplishing some holiday errands and keeping the true spirit of giving alive. We at Happy Trails would like to wish you and yours. . . A Happy and Safe Thanksgiving and a Very Merry Christmas!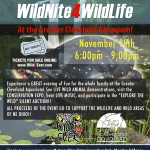 Cleveland Aquarium Wildlife Event
A big thank you goes out to everyone who helped out at the Cleveland Aquarium Wildlife Event last Friday evening. Happy Trails received a check yesterday for the proceends from ticket sales. Most importantly we participated to support our friends in Wildlife Conservation programs. The contacts we made to network our cause were phenomenal, and THAT is what made the event amazingly successful for Happy Trails. Thank you to our amazing volunteers and to our folks who attended and support us.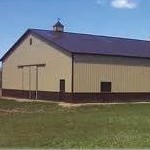 We Have Raised $22,000! Let's Finish Strong!
Many thanks to everyone who has donated toward the Covered Arena Campaign! We have now raised a little over half of the funds needed for Phase I, which is the actual construction of the arena.! If we are able to raise the majority of the money required to begin construction we will also receive a $12,000 grant from the Kenneth A. Scott Charitable Trust. With a total amount of $54,000 needed for construction, we are confident that we can raise the remaining $20,000 by the end of the year. Click here for the details or for Sponsorship Info.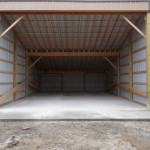 Our New Storage Building is Complete!
Despite rain and a little mishap with the contractors and a piggy (picture two guys shouting "NO NO!!!" and Covington, making her way through the wet cement, dragging her little feet and her big belly all through it, leaving a beautiful imprint!)…our new storage building is complete! See how you can help!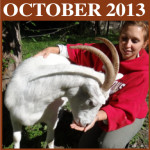 Check Out Our October Newsletter Online
You won't want to miss the latest edition of the Happy Trails newsletter which is sure to re-inspire you! Please be sure to share it with friends, family and co-workers.
Our Rescue Journey is Complete! 250 Hens Are Now Safely at Happy Trails
Looking for the updates on our adventure? please visit our Facebook page. Also check out our Webpage for all of the media links and adoption information.
"A personal Thank You" for your support with the rescue of the hens from Director, Annette Fisher
About Us
Who we are

Happy Trails Farm Animal Sanctuary, Inc is a non-profit 501c3 organization that rescues, rehabilitates, and provides an adoption program for abused, abandoned, and neglected farm animals such as horses, ponies, pot-belly pigs, farm pigs, chickens, ducks, turkeys, sheep, goats and cattle.

Success Stories
Being their voice

Since its inception, Happy Trails Farm Animal Sanctuary has rescued over 4,000 farm animals and horses!
We work in cooperation with law enforcement and encourage prosecution of animal abusers. Here are just a few of those rescue stories…

Events
Make a difference

Happy Trails Farm Animal Sanctuary uses fundraising events throughout the year in order to fund our mission. Please check here for our fun events. Be sure to attend!!

We also make a commitment to spread the message of compassion to all animals by attending community events, and visiting schools and nursing homes. With this knowledge we can educate to stamp out animal cruelty.