Spreading Kindness And Compassion For All Animals
Happy Trails Farm Animal Sanctuary ♦ 5623 New Milford Rd Ravenna, OH 44266 ♦ 330-296-5914      
August Newsletter Available Now!
Here it is! The 24, yes I said 24, page Happy Trails Newsletter – August Edition. Just click on the link to read away on your Kindle, laptop or PC… How can you resist that face?? Please share with your friends, family, co-workers and social media. Together we are making a great difference in the lives of rescued farm animals.
Meet Dick Houston of Elefence – Limited Seats!
Exciting news! On Saturday, August 22, at 7:00 PM, African Adventurer– Elephant Conservationist– Movie Preservationist Dick Houston will be joining us at Happy Trails for an exciting film & anecdotal program highlighting over four decades of his African adventures in the tracks of elephants across Africa. Learn more about Dick Houston and his work in this article.
Happy Trails is honored to work together with Dick Houston and the good folks of Elefence International, and we hope you will find time to join us for this special, family-oriented presentation!  Click here for tickets to this event.  Hurry!  Seats are limited!!
Save the Date – Saturday, November 14th!
Join us for the 2o15 Compassionate Thanksgiving.  Ready to hear about this year's event?  Check out the details…
Own a business?  Work for an amazing company?  Read this Letter from Annette and fill out the Sponsorship Request form to partner with Happy Trails in hosting an amazing event.  Want to help network?  Print out this event flier or attach and email the letter and request form to family, friends and local businesses.
Join the Happy Trails Equine Network
The Equine Adoption Network is all about networking with people in the horse community to find loving, caring homes for rescued horses.  Do you have to own your own horse to join?  Nope!  Just click this link and give us your first and last name and email.  All we ask you to do is allow us to send you a rescued horse email once a week and to
please hit the send button and share the horse news with others. It's truly that simple and it's helping a lot of rescued horses find homes!
Happy Trails Assists Two Counties in Two Weeks
On Sunday, June 7th, an emaciated horse and her companion were rescued and brought to Happy Trails. We named the sweet mare Bella Rosa, meaning Beautiful Rose in Italian. We could see past her thin, frail body that she was indeed a beautiful rose. She is a shining example of why we do what we do.  On the 16th we accepted in four adult female goats, and an adorable two month old calf named Charlie.  This rescue just took place Monday night, and the humane officer brought these precious animals to Happy Trails on Tuesday. Who can resist a baby anything? Well, these babies are sure to steal your heart. Cute pictures (including one of one of the baby goats who bounced himself up onto the window ledge of the vet clinic) and their story is attached to the article of the two horses mentioned above. You can check it out here…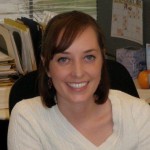 Yoga Classes at Happy Trails!!
Join us on the lawn of the Happy Trails Educational Center each weekend for a little stress relief!  Check out the details of our amazing instructor willing to donate her time as well as the class details.  Want to help us spread the word?  Print this Yoga Flier to hang in your local coffee shop,  library or other community gathering place.